Hello friends!
I recently picked up this fun, bright paper line called Neapolitan,
by American Crafts.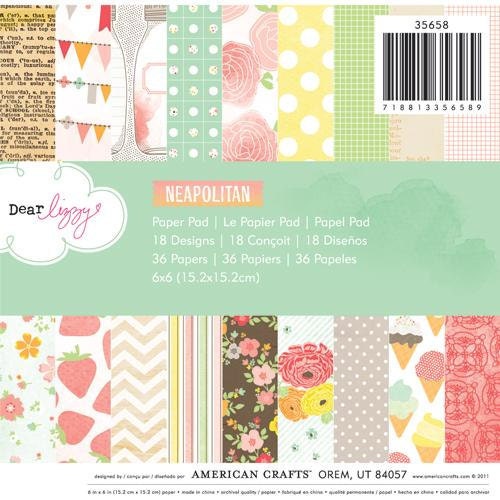 I loved the patterns of this line and created a paper bag album.
On the cover, I used a fun new doily shaped Sizzix die that I picked up at Hobby Lobby.
I thought this was a very versatile line that would be perfect for scrapping parties or everyday life.
The line also had a fun camera and Polaroid feel too it!
One of my favorite sheets was the strawberry pattern!
Wishing you happiness, Lindsey